A

place

where

you

can

be

REAL!
At The Rock Church we have seen 58 people baptized since we stared. It's not only our goal to reach people but to teach people about living a balanced life. We are PUMPED about hosting the first ROCKIN' CHURCH CONFERENCE where over 15 amazing leaders are investing in the mission of God to help people find a rhythm in living a balanced life.
The Rockin' Church Conference will be in October.
Pastor Zac and Nichole
We have seen God do so much and we believe the BEST is still ahead! Thank you so much for investing in THE ROCK CHURCH and friends of THE ROCK CHURCH! We have invited some of the best people we know and believe that could bring amazing value to help train up THE ROCK CHURCH family. Thank you for your investment!
LOOKING

FOR

SPEAKERS
Thanks for taking the time to invest in what God is doing at The Rock Church. We are a NAMB Church plant and we have seen God do a lot. Now we are putting on a conference. We are looking for people to invest in the mission of God in Spokane, Wa. This is our first ever conference and we have invited some of the best people we know to be part of the conference.
The best thing is that you can invest in the mission of God in Spokane, Washington and not even have to travel!
SPEAKER

INFO
Invest in people who just became followers of Jesus to help them experience God and live a balanced life. Once you sign up to be a speaker, we will email you detailed steps to take to help every step of the way.
Pick a topic to teach. Topics are Bible reading, prayer, the great commission, stewardship and leadership.
Provide 3 quotes you will use in your teaching session.

Provide 3 reasons why someone should watch your session.

Send us a selfie invite video. It needs to be around 30 – 45 seconds to invite people to the conference.
This is due on September 30th.
Film a 10-20 minute video and send us the raw footage. This will be due the October 15th.
You could film this with your phone or a video camera. Whatever works best for you. We will send some guidelines after you are an approved speaker.
We will send more info on filming tips when you sign up.
SEPTEMBER 30th
3 quotes that you will use in your teaching session.

Selfie video inviting people to attend the ROCKIN' CHURCH CONFERENCE.

Film this with your phone horizontal.
October 15th
10 – 20 minute teaching session filmed and put in the g-drive folder. The link will be emailed to you.
Thank you for investing in the Mission of God in Spokane, Washington. We can't thank you enough for helping us reach people. Please fill out THIS FORM and we will get the process going.
SPEAKERS
Amazing leaders who are investing in The Rock Church
Philip Nation
Vice President, Publisher for Thomas Nelson Bibles at HarperCollins Christian Publishing.
Ronnie Coleman
Founder of SoulQuest ministries. God has used him to see hundreds baptized.
Wil Moore
Global Student Pastor at Long Hollow Baptist Church in Hendersonville, Tn
Nichole Minton
Follower of Jesus, wife and mother of 2.
Dallas Stringer
Pastor of Eastmont Baptist Church in Wenatchee, Washington.
Dan Reeves
Lead Pastor of Journey Church in Jonesboro, Arkansas.
Chad Harms
Lead Pastor of Creekside Bible Church in Wilsonville, Oregon.
Tim McNatt
President/CEO at Apex Communications
Craig Lovelace
Executive Director of Resonate Church located on multiple College Campuses.
Nicole Arbuckle
Wife, Mom, Speaker, Writer and Student of God's Word
Dr. Kelly Jones
Preacher and Campus Director of the Arkansas Baptist Children's Home.
Chris Griffith
Lead Pastor of Rhythm Church in Chicago, Illinois.
Steven Dew
Lead Pastor of South Caraway Baptist in Jonesboro, Arkansas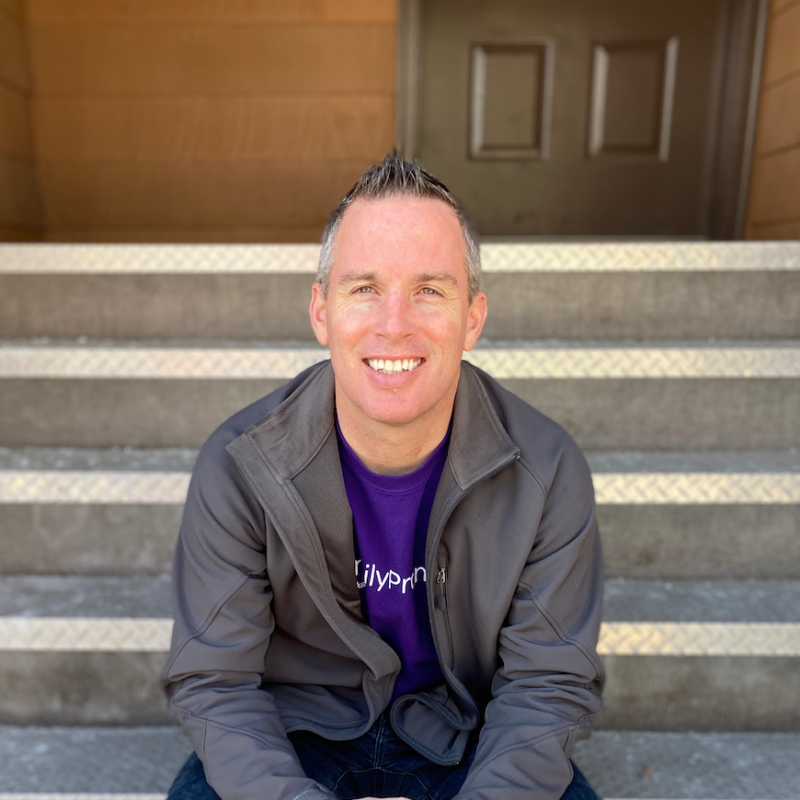 Joe Ader
Executive Director for Family Promise of Spokane and Leader at The Rock Church.
Chris Pawlowski
Lead Pastor of Dishman Baptist Church in Spokane Valley, Washington.
Clay Holcomb
North American Mission Board
Danny Morris
Discipleship Pastor at THE ROCK CHURCH.
Zac Minton
Lead Pastor of THE ROCK CHURCH in Spokane, Washington.